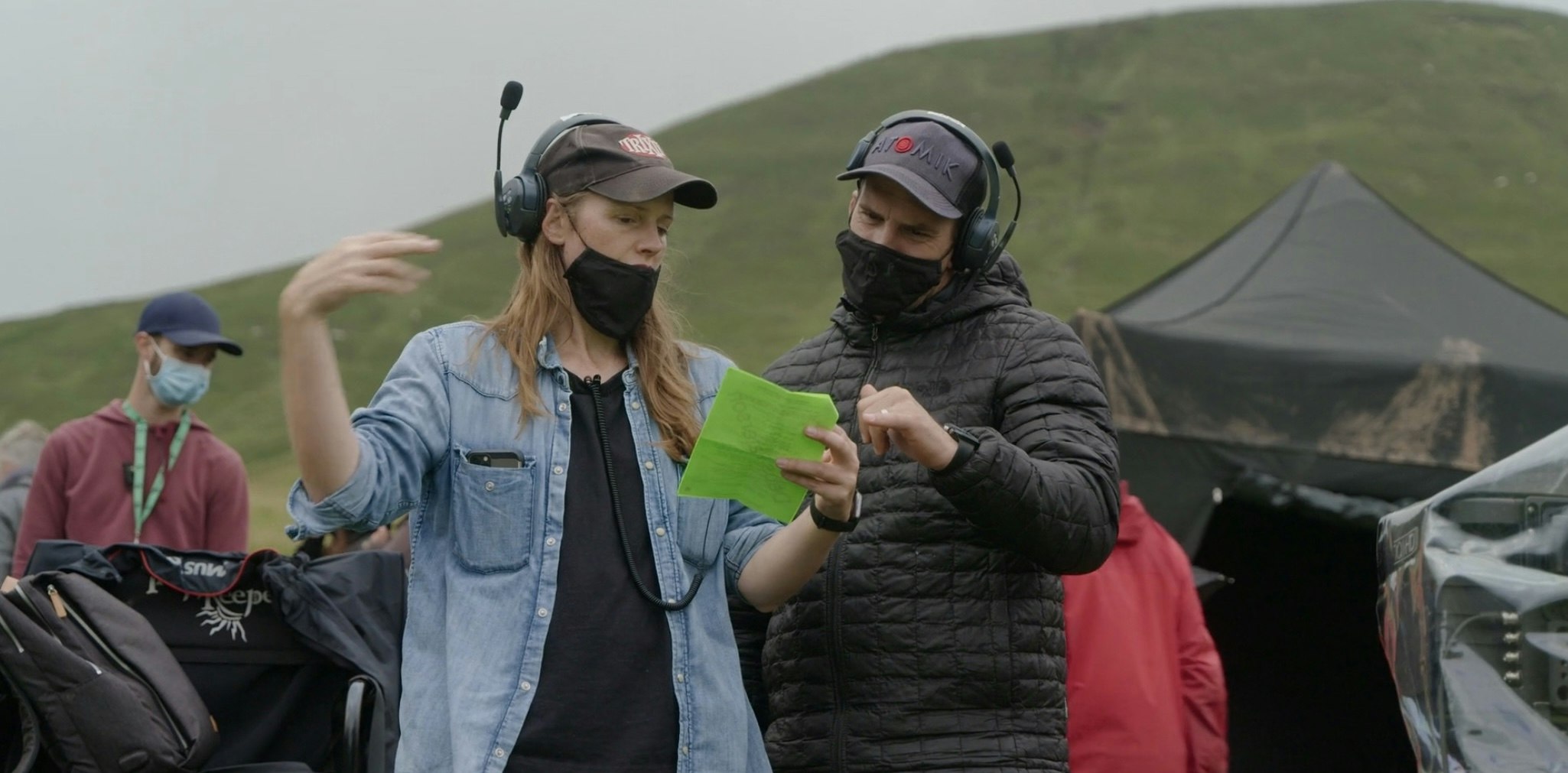 Debs is a narrative director & screenwriter in film & TV. She recently wrapped the lead block of HALO s2 for Amblin/Showtime/Paramount+ and has two shows freshly released: LucasFilm's new WILLOW series (episodes 3&4) and the finale block of Netflix and Imaginarium's HALF BAD: THE BASTARD SON & THE DEVIL HIMSELF.

Her work ranges from theatrical feature road movie AFRICA UNITED (Pathé/BBC Films) to high end network and cable TV including the action-heavy SKY/CINEMAX HBO headliner STRIKE BACK - where she was the first female director in 6 seasons.
Her work has played to festival acclaim globally, and in 2018 she was invited by JJ Abrams and Kathy Kennedy to document the making of STAR WARS EPISODE IX. The resulting feature doc THE SKYWALKER LEGACY was released to lovely reports in March 2020 - including an honorary mention alongside TENET, MANK and PROMISING YOUNG WOMAN on Slash Film's best of 2020 list.

Debs' first dramatic feature AFRICA UNITED had its world premiere at the Toronto International Film Festival and European premiere as a red carpet London Film Festival gala, receiving standing ovations at both before releasing theatrically worldwide. AFRICA UNITED earned Debs a best debut director BIFA nomination and recognition as a BAFTA 'Brit to Watch'. She has served on juries for the BAFTA Awards, Royal Television Society, Women In Film & TV and the DGA.
Alongside her directing work, Debs collaborated with BAFTA to create ELEVATE - an initiative to facilitate diversity hiring in high end TV in the UK, which is now in its fifth cohort. She was a BAFTA talent ambassador in 2018 to Hong Kong for talent introductions with the Chinese industry. (Debs was born in Taiwan, where her fluent-Mandarin-speaking parents still live - she also completed high school in India after spending most of her childhood in Yorkshire, and co-presented Singapore's EPL/Serie A soccer highlights show TOTAL FOOTBALL after a gaining a Masters in Literature from Cambridge. She also holds a diploma in Meisner technique from the Cuba Film & Television School.)

Her commercial work includes brand launch music videos for NIKE's The Girl Effect in Rwanda and Malawi, and for COCA COLA in Indonesia.

Debs is a member of BAFTA, the DGA and Directors UK. She is represented by Ellen Jones & Wilhelmina Ross at CAA and her manager is Geoff Shaevitz at Entertainment 360.